Cinequest voted Best Film Festival by USA Today Readers.
Welcome to the 18th Cinequest Screenwriting Competition, presenting screenwriters with prestigious recognition, engagement with industry leaders, connection to encouraging community, plus the chance to win extraordinary acclaim and prizes. The Competition welcomes screenplays and teleplays of all genres and lengths. Cinequest inspires creative fervor and provides dynamic opportunities for writers to get discovered and have their work produced. Cinequest is dedicated to launching new screenwriters' careers and providing a platform from which their work can take flight. The 18th Cinequest Screenwriting Competition will award cash prizes (plus so much more) to winners: View more Awards/Prizes detail for the Cinequest Screenwriting Competition on FilmFreeway.and Coverfly.

Finalists are presented alongside high profile Maverick Spirit awardees like: J.J. Abrams, Lawrence Kasdan, Chuck Palahniuk, Neil Gaiman, Philip Kaufman, Michael Arndt, Diablo Cody, Dennis Lehane, Jason Reitman and more at the highly anticipated Writers Celebration during the Cinequest Film & Creativity Festival.

Announcements
Top 50 and Top 10 Notified Late February 2023.
Top 10 Finalists listed on Website Early March 2023.
Top 3 and Winners Announced in the 2023 Festival Awards Press Release.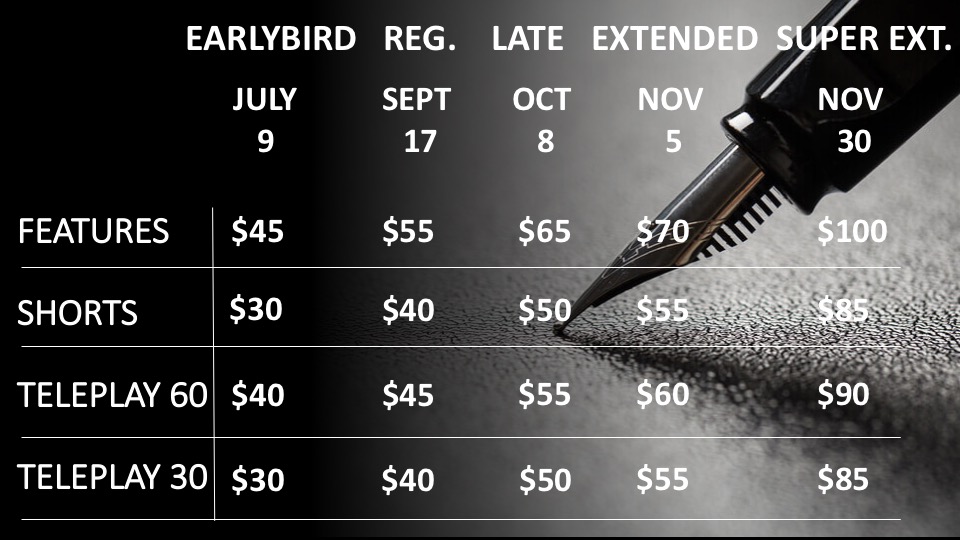 Testimonials
Click here for screenplay finalist testimonials