Cinequest voted Best Film Festival by USA Today Readers.
The Cinequest Screenplay Competition empowers global screenwriters through discovery, opportunity, recognition, and growth. Cinequest loves writers, and we welcome you to submit your screenplay or teleplay to our renowned competition. Now in its 17th Year, the Cinequest Screenwriting Competition promises more inspiration and opportunity than ever before! Top 10 Finalists will receive incredible benefits including, access to the Cinequest Film & Creativity Festival and the exclusive Storytelling Celebration, CASH prizes for each category winner, plus exposure to leading industry players and inspiring luminaries. View Awards/Prizes detail for the Cinequest Screenwriting Competition on FilmFreeway.

Finalists are presented alongside high profile Maverick Spirit awardees like: J.J. Abrams, Lawrence Kasdan, Chuck Palahniuk, Neil Gaiman, Philip Kaufman, Michael Arndt, Diablo Cody, Dennis Lehane, Jason Reitman and more at the highly anticipated Writers Celebration during the Cinequest Film & Creativity Festival.

Announcements
Top 50 and Top 10 Notified Late December 2021 – Early January 2022.
Top 10 Finalists listed on Website January 30, 2022.
Top 3 and Winners Announced in March 2022 at Storytelling Celebration and in the Festival Awards Press Release.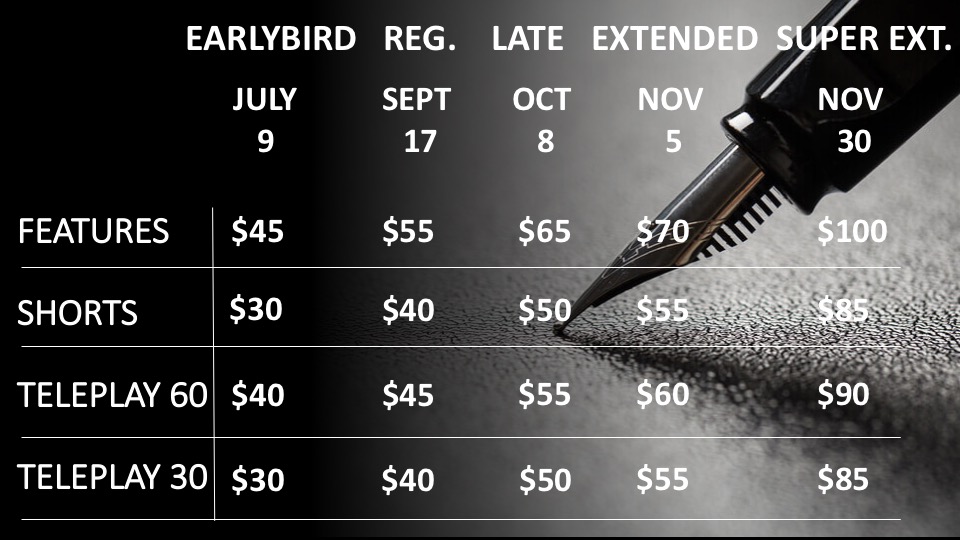 Testamonials
Click here for screenplay finalist testimonials