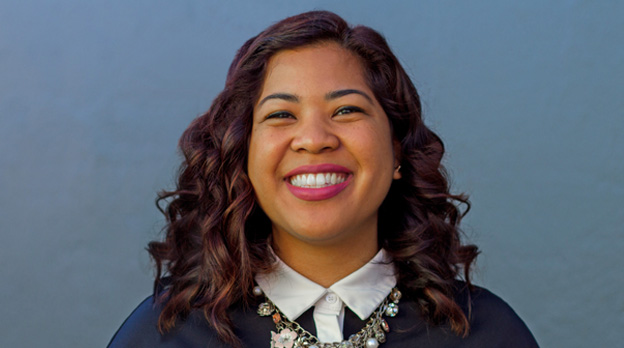 Sasha Vida
Lead Graphic Design
"You can design and create, and build the most wonderful place in the world. But it takes people to make the dream a reality". – Walt Disney
Sasha has worked as the Lead Graphic Designer for Cinequest since 2014. From the very beginning days designing at Cinequest, Sasha noticed how Cinequest is not your ordinary film festival. During the season, she continually witnesses the electricity of Cinequest and how experiencing and discussing films connects attendees from all over the world, and has felt the love that Cinequest emits in their community of loyal volunteers and staff (whom she surrounds herself with even after the season ends).
A highlight for Sasha during every festival season is always…Opening Night of Cinequest. On day one, she is able to see her designs, collaborations, editing and final drafts, out in their physical placement in the world! Seeing the hard work and late hours spent in the office reflected in banners, slides, posters, banners, t-shirts etc., ALWAYS brings a smile to her face. Sharing these moments of recognition with her family and friends makes her proud to be a part of such an extraordinarily talented team.
When Sasha is not in front of a computer, she invests her time building memories with family and friends. A self-proclaimed "jack-of-all-trades," she digs restoring furniture, making delicate invitations and cards, crafting new recipes and checking out new restaurants. She continues to freelance graphic design, photograph, and owns a vintage apparel and accessories e-store via ETSY.